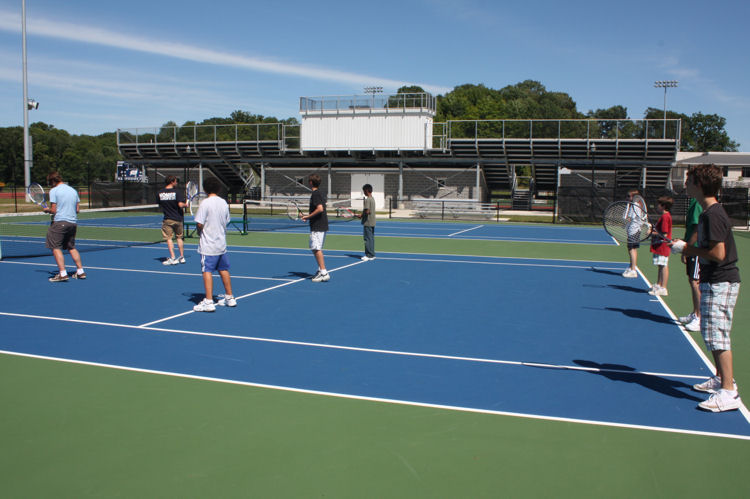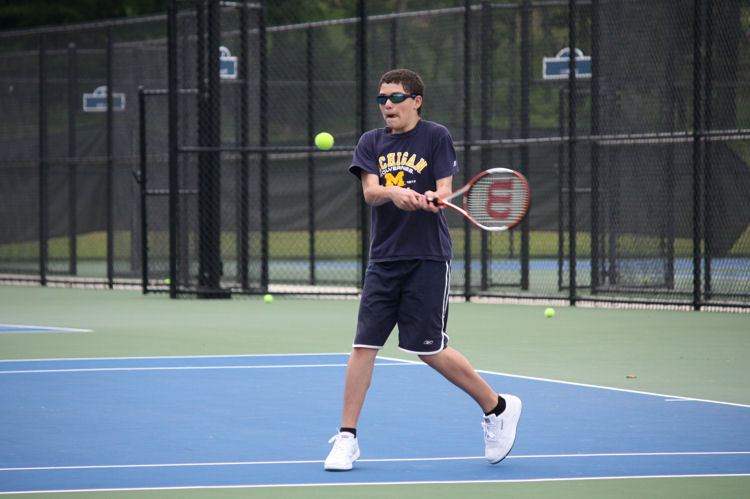 Tennis is very popular. Our 10 outdoor courts (with lights for night time play) are a great setting for quality tennis instruction. Some campers choose tennis occasionally, others go every day, or even twice a day, because they really want to improve their tennis skills. Don't know how to play tennis? That's okay! We'd love to teach you. Bring your own tennis racquet if you want, but you don't have to buy one just for camp -- we've got them for you to use.
Read about our
tennis specialty option
for campers entering 7th grade and older.