Campus Kids Summer Camp
Campus Kids is on the beautiful, rural campus of Blair Academy in Blairstown, NJ. Swimming takes place at our large indoor pool. We take full advantage of the extensive athletics, fine arts and performing arts facilities. Camper bunk groups live in our private dormitories. You can take an online tour of Campus Kids Summer Camp right here.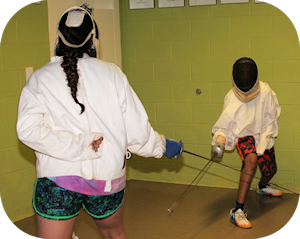 Activities include: swimming, boating, gymnastics, arts & crafts, drama, rocketry, fencing, ceramics, archery, ultimate Frisbee, rollerblading, soccer, photography, woodworking, softball, volleyball, dance, tennis, squash, field hockey, hiking, nature study, fishing, chess, basketball, theme days, evening programs and more.
You can read more about our camper choice programming and how it works!
Campers Can Call Home!
Campus Kids allows campers to call home, once each evening. Campers love to tell their parents about their incredible days at camp! Click here to read more about why we allow campers to call home and how it works!

TAKE A TOUR OF CAMP!
Tours of camp are given by appointment. Normally, they are offered on Saturdays and Sundays in the fall, winter and spring, and on weekdays in the summer when camp is in session. Due to the pandemic, tours are not currently being offered.
Meals at Camp
We provide an incredible variety of healthy food options that are "kid friendly" and delicious. Not only are there lots of choices at every meal, but also we accomodate for almost any special diet or allergy. For more more information and sample menus visit our Meals at Camp page.
Weekday Sleep-Away Camp?
Never heard of Campus Kids? You can read all about how our Weekday Sleep-Away camp works and why our campers love it.