Campus Kids Summer Camp
Campus Kids is no longer operating a summer camp program.
Campus Kids was the original "weekday sleep-away camp" in Blairstown, NJ. Campers arrived at camp on Monday mornings in camp charter buses and returned home Friday evenings to spend the weekends with their families, choosing sessions of two weeks or longer.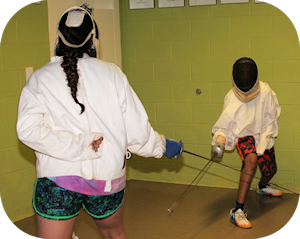 Activities included: swimming, boating, gymnastics, arts & crafts, drama, rocketry, fencing, ceramics, archery, ultimate Frisbee, rollerblading, soccer, photography, woodworking, softball, volleyball, dance, tennis, squash, field hockey, hiking, nature study, fishing, chess, basketball, theme days, evening programs and more.
You can read more about our camper choice programming and how it worked!
Campers Could Call Home!
Campus Kids allowed campers to call home, once each evening. Campers loved to tell their parents about their incredible days at camp! Click here to read more about why we included this option at our camp.

TAKE A TOUR OF CAMP!
Tours of camp are no longer being offered.
Meals at Camp
We provided an incredible variety of healthy food options that were "kid friendly" and delicious. Not only were there lots of choices at every meal, but also we accomodated for almost any special diet or allergy. For more more information and sample menus visit our Meals at Camp page.
Weekday Sleep-Away Camp?
You can read all about how our Weekday Sleep-Away camp worked and why our campers loved it.