Campers Can Call Home Once A Day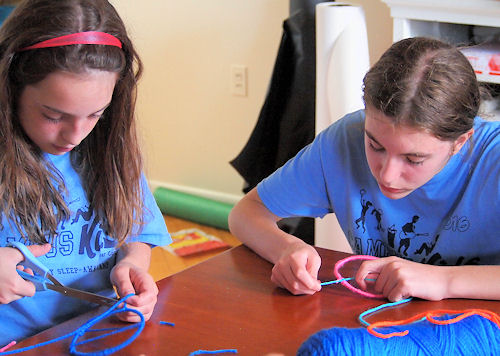 Calls are usually made right after dinner and before evening activities begin.  They are brief -- about five minutes -- and allow the camper to speak to his/her parents to tell them the fun things that happened at camp that day.
Calling home is not required.  Some campers call every day, others once or twice a week, others not at all.
Families who know about traditional sleep-away camps realize that our calling home policy is unusual.  Most other resident camps allow much less calling than this, if any at all.
Our decision to allow calling is based on our desire to give families choices.  Giving choices is an important part of the Campus Kids philosophy and program.  While we understand and support the philosophy of camps not allowing phone calls, we want to offer this choice because it supports the needs of many of our campers and their parents.
Does allowing phone calls aggravate homesickness?  We've been doing this since 1991 and the answer is clearly "no".  Just as phone call restrictions at other camps don't work for a few campers, our more liberal policy sometimes doesn't work for a particular camper.  However, we find that it works for the vast majority and, in fact, gives certain campers the comfort level to try sleep-away camp in the first place.