Every Campus Kids camper chooses his/her activities every day!
We call it "Camper Choice Programming" and our campers love it.
No two daily activity schedules are alike during the summer because we are constantly adjusting program offerings to meet the needs of our campers.
Each day during lunch, bunk counselors help their campers choose what they are going to do the next day. It's not a group decision or vote. Each camper makes his/her own decisions and there's lots to choose from. Check out the full list of activities!
This makes it possible for campers to easily try out new activities without being locked in for a week or two (whether they like it or not). It also allows them to focus in on special interests and go back to certain activities every day or even more than once each day in some cases.
It's fun to make choices and we think it's important for kids to learn the fun and responsibility of doing so. After all, how many choices do they usually get in their lives? In addition to this benefit for our campers, activity periods at camp are more fun because the campers want to be at the activities they have chosen!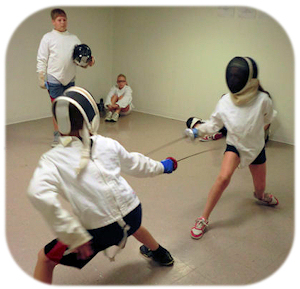 See A Full List of Activities Here
Some parents ask if campers ever try anything new. Yes they do! Given this freedom of choice, kids usually try out new things and gain new skills. It doesn't take an adult to force them to do so. The bunk counselors provide guidance each day as their campers are choosing activities, so they can give suggestions, encourage new choices, answer questions and help campers remember things like going back to finish a crafts project or attending the rehearsal for a play they are in. Younger campers get a daily instructional swim program.
Camper Choice Programming. It's "organized freedom" and it's a special part of Campus Kids.