Weekend Adventure campers leave Campus Kids on Friday afternoon, just like all the other campers, and they return to Campus Kids on Monday morning as the other campers are arriving from home.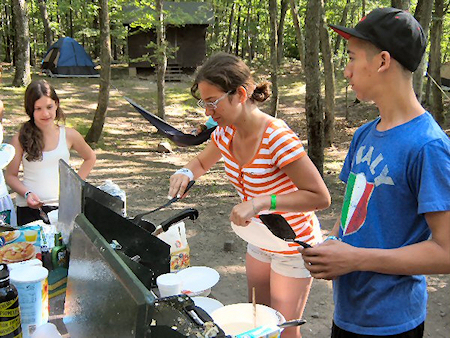 Each Weekend Adventure is staffed by some of our most experienced Campus Kids staff members and maintains our high standards of safety and supervision. Trip leaders are Jeremy, Vanessa and Ryan.
Each Weekend Adventure has a different mix of activities.
We have a strict enrollment limit for each trip and will accept registrations on a first come, first served basis.
Weekend Adventure campers always have a great time. I hope we can include your camper in one or more of this year's trips.
Please don't hesitate to call or write if you have any questions.
Jeremy Berse
Director
Jeremy@campuskids.com