This is the official Campus Kids-NJ Blog, where we write about what's going on at Campus Kids year round! Check back often. If you have questions, suggestions, ideas, requests or anything else, we'd love to hear from you: tom@campuskids.com or jeremy@campuskids.com . Guest bloggers are welcome!
You can also follow us on Tumblr: campuskidsnj.tumblr.com
Spring 2013
<<Previous Entries *Most Current* Campus Kids NJ Blog ARCHIVE
May 17, 2013
It's GO TIME! We are in our final preparations for this summer. Soon, our winter office will be packed up and Tom and I will head out to Blairstown. We're both working on lots of projects right now and haven't had a lot of time to blog.
This week, I've been doing a lot of work on Staff Orientation Week. It takes place the week before the campers arrive. It is a major part of our pre-summer training for camp counselors. Planning what we will cover and how we will make sure that counselors know how to do their jobs is no small task. However, learning their jobs is only part of orientation. Counselors also need to learn about each other. It is so important to build a team in which every member feels supported and that they will be able to contribute to this summer's success. I thought perhaps some of you might be interested in hearing about the training sessions and activities we will run during our orientation week. There is a lot to this and I will post this entry in parts throughout next week.
The first thing you should know is that orientation begins way before the counselors even get to camp. The first part of staff orientation happens when they are first hired through the interview process. Tom has to make sure the applicants know the expectations of the job and how demanding sleep-away camp can be. This includes an introduction to our camp philosophy, how well they work with kids, what skills they can teach, an appreciation of the lack of personal time camp counselors have, their ability to work under pressure, and how they will be supported in their work. I'm sure he'll want to discuss this in more detail later in some future blog, so I won't go into any more on that part. After they are hired, counselors are invited to join our staff Facebook group where new staff can get to know returners. There, new staff can ask questions of the returners and begin to learn more about the job. Also before staff arrives at camp, they are assigned a series of online training videos to watch and quizzes focused on the content of those modules. They also receive our staff manual.
Then finally, we get to the staff orientation. Keep in mind, the leadership team has already been at camp over a week getting ready! Following this week of "pre-camp", the first to arrive are our returning staff (a full day ahead of the new staff). We meet with them first to catch up and go over any old business so that we can change our focus to the new staff when they arrive. We have a bunk meeting at night and set goals for the summer ahead. We spend the morning setting up camp spaces, build a gaga court or two, and prepare a welcome. In the afternoon, the new staff arrives and orientation week is finally in full swing.
This first afternoon together is packed with activity. We'll start by helping the staff settle into a temporary room. No one knows what age division or bunk group they will have so all the male staff start off in a dorm together and all the female staff in another. With everyone together like this, we can really get to know one another. Tom officially welcomes the staff and we run several ice-breaker games before formal introductions. We run a few more ice breakers and then it's off to dinner. At most of the meals we assign seating randomly so we are constantly interacting with new people. We also being teaching the new people camp songs and cheers. Dinner is followed by our annual philosophy skit, usually written by and starring our leadership team. They do a pretty good job of making it funny and topical.
That evening we have our first Bunk Meeting with the staff. Actually, we host several as we break the staff into bunk group sized units. Bunk meetings are such an important part of a camper's experience at Campus Kids that we need to start role modeling good bunk meetings right away. Returning counselors run the meetings and we suggest and demonstrate different games and activities. We usually use this time to discuss what we've done so far, the philosophy skit and try to answer any questions new people might have.
EEK! This post is already very long at we only got through day one! Look for more next week.
~Jeremy
---
April 19, 2013
Lauging For A Cause
Hey Campus Kids! Happy Friday! Before we all head out for a weekend of hopefully wonderful weather, I wanted to tell you all about a great event that I am involved with. It's called Laughing for a Cause! It's a night of comedy and music at the Broadway Comedy Club in NYC. The event will benefit families who have been severely affected by Superstorm Sandy. All money raised will go towards children whose families and homes were impacted by the storm to camp for the summer!


Laughing For A Cause is proudly presented by the American Camp Association NY & NJ and will be held at Broadway Comedy Club in New York City from 6:30 – 8:30 p.m. on Thursday, May 9. The event will feature comedians, musicians, a complimentary drink and plenty of socializing!

Laughing For A Cause Lineup:

Comedian Tyler Gildin
Singer/Songwriter Rebecca Perl
* Additional Acts To Be Announced Shortly

Broadway Comedy Club

318 West 53rd Street

,

New York, New York 10010

Tickets are currently on sale for $50. Admission includes all comedy and musical performances, a complimentary drink, access to terrific raffles and prizes and separate passes to the venues regularly scheduled shows beginning at 9 p.m.!

To purchase tickets visit https://www.formstack.com/forms/?1194240-BCQdrwf8P2 OR call 212.391.5208!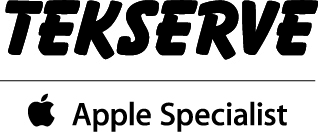 Do you guys know about Tekserve? They are NYC's independent apple store. They generously donated a 16GB iPod Touch, 4th gen to Laughing for a Cause. It will be just one of the great raffle prizes won by some lucky attendee!

On a side note, those of you who are into Apple Products (and I know there are a lot of you) would really enjoy Tekserve's Blog: http://www.tekserve.com/blog/. It's filled with useful tips and tricks.

If you can make it out to the event, please come!

Have a great weekend,
Jeremy

Laughing for a Cause on Facebook

Tekserve on Facebook
---
April 8, 2013
32
Thank you loyal blog readers for your patience. So Tom's been blogging away and I've yet to reappear since the re-launch. Now the new website is in full swing and I'm working on other projects. Before I go into that, however, I need to tip my hat to Tom for yet another hilarious April Fools day post! Admit it, some of you were fooled! It's become sort of a blog tradition and I thought I'd put some links here to his past gems: April 2012, April 2011, April 2010, April 2009, April 2008.

Are you wondering what the title "32" is all about? I would be wondering that if I was reading this. 32 is the number of nights in a full camp season. That means there are 32 nights of evening programs for camp juniors, seniors, and super seniors. Evening programs take place after clubs for the older groups in camps. There is a lot of variety in our evening activities. But for most of them, the key component is that you get to do them with your whole bunk group. During the day, the bunk group splits up. Campers go to the activities they have signed up for and counselors go to the activities I have assigned them to based on their skill set. However, a lot of great camp memories happen at evening programs when the whole group is together. Campers often say that their favorite camp moments revolve around doing a lip sync with their group or spending time with their friends at a camp fire!

This year, Ryan Belline (of long time CK and Ultimate fame) has bee working with me to plan evening programs for this coming summer. While we are still in the planning stage, we've got a lot of great ideas cooking. We started out picking which camp favorites from past summers we wanted to keep doing. There were a few more evening activities from past summers that we felt with a few tweaks and twists could be revamped into something amazing. We've also been working on some exciting brand new programs that I can't tell you about - this is a spoiler free blog. But be on the lookout for "Wednesday Night Lights" which will feature optional field games on the turf and "The Heist" our new game show where groups steal and trade their prizes! I promise you, evening programs will not disappoint! If you have ideas for evening programs you can email me: jeremy@campuskids.com

One last thing before I go. Do you know what happened on March 17th this year? The Campus Kids-NJ blog turned 5 years old! WOW! It started pretty simply, Tom and I just wanting to talk bout what we do all year. It evolved into something pretty great. A lot of fun memories are written about in the 5 years of entries. Our first full entry about the 2008 Leadership retreat and that was followed with some pics of Stu's first grandson, Charlie. My heart just sank seeing the entry where our entire website reverted to how it appeared on November 14, 2005 (thanks a lot Valueweb!). There was the summer of Tom's corny blog; the move to Blair Academy;Teri's wedding; all the camp reunions; Stu got another grandkid name Grady James; we had our 20th unforgettable summer; Vanessa and I brought home the stray kitten Halley; we had a summer of Seuss. There is a lot of great stuff to be read on the camp blog. If you've never strolled through blog archive here is a link.

See you all soon,
Jeremy
---
April 1, 2013

New Staff Positions Announced

This is one of those years when we review our staff structure and decide if we should make any changes. Our analysis shows that it's time to create some new positions on our staff and I am pleased to announce them here. We'll soon be posting these positions on the "staff information" section of our website.

BRAIN BOOSTER (BB)
Parents are nervous that their kids aren't going to get into Harvard or Yale, and they are pleading with us to see what we can do about this at camp. In response, we've analyzed the camp day and found that there's a lot of wasted time in the bunks. So our new Brain Booster (aka Director of Smarts), will design better ways to use bunk times. For instance, if campers wake up early in the morning, they will go to a specially-designed "smart lounge" where they can enjoy videos on interesting topics presented by teachers who used to be CK-NJ counselors. During lunch bunk, counselors will run "terrific test-taking clinics" so their campers will ace all the standardized test back in school. And if you think these ideas are awesome, wait 'til you see the brain boosters we've got in store for Clubs, Canteen, and even the bus ride to and from camp.

SOCIAL MEDIA MONITOR (SMM)
We have the technology now to screen our campers, so we're hiring a Social Media Monitor (SMM) to coordinate this. We've determined that the best campers are those who have at least 5,000 Facebook friends and who get no less than an average of 500 "likes" each time they change their profile pic. Thanks to the work of our SMM, we'll be able to select campers who meet these criteria, thus making our camper population superior to that of other camps. (If you get un-invited to come to camp this summer, we apologize and hope you don't take it personally; it's just the numbers.)

NUTRITION NAGGER (NN)
Everyone agrees that most kids don't eat the healthiest diets and that camp should be able to do something about that. This will be a challenging job for our Nutrition Nagger (NN), but we're optimistic that he/she can accomplish the mission. We've developed a new app that our NN can use on a tablet that he/she will carry around the dining room. (Yes, we're making an exception to our "technology rule" for this.) Each camper will have a weekly quota of food intake that the NN will record at each meal. For example, campers will have six servings of broccoli each week, four servings of plain oatmeal, 12 ounces of alfalfa or bean sprouts, 13 pieces of fruit (apples, oranges or bananas), and five servings of broiled cod. Eating foods such as ice cream, cake or cookies will count as "negative points" and will increase the required servings of the healthy foods. (One ice cream, for instance, adds 6 ounces of sprouts to the requirement). Eating Frito pie, of course, yields bonus points. This may be a hard for campers to get used to, but we figure that you'll love the graphics of this new app that the NN will be using, thus making this another enjoyable part of camp.

MAVEN OF MOVEMENT (MOM)
You've been called "couch potatoes", "social media sloths" and "tired texters". Yes, that's you, the Youth of America. As a public service, we're going to get you off your tushies and keep you moving, moving, moving! Our Maven of Movement has designed a never-ending program of activity that begins in your dorm each morning with relay races for dressing and brushing teeth. That's followed closely by using your official MOM-issued stop watch to time your sprint down to the dining room for breakfast (where you will record your group's time on the wall chart). Groups that improve their time since the last meal will get to eat. The other groups will return to their dorms for repeat tries until they have earned their breakfast or it's time to begin activities, whichever comes first. But that's not all. You'll also love our new "speedy activity changeover system". Your activity group gets to run to the activity. If you make it in less than 60 seconds, then you can start your activity. If not, go back to the bowl and start again. We know this will be a special challenge to those heading out to the tennis courts, archery range and golf course, but we know you will appreciate this character building opportunity.

These new staff positions are very exciting, yes! But there are more! They are too many to list on this page so please click here to read the entire list.

Tom
---
March 27, 2013
Assuming Spring
Supposedly we've completed the first week of spring, yet the weather has made that doubtful. As we celebrate Passover and Easter, we're pretending that we're basking in the warmth of a bright sun and the soil is ready for turning over and planting. Baseball players are all bundled up for their pre-season practices. I'm still wearing my gloves on early morning walks.

Nevertheless, we know that it should feel like spring and we carry out the rituals and activities of the season. To do otherwise would throw us off the pace. At Campus Kids-NJ that pace has quickened with the beginning of spring because it seems like more and more people are realizing that summer is right around the corner and they'd' better finish up (or start!) their summer camp plans.

A sure sign of spring is the increase in phone calls and emails from families asking about camp. Every call is different and the variety of questions is endless, which makes these conversations a lot of fun. Also fun are the private tours we give to families on weekends, each one also unique and unpredictable.

Fun, too, are the staff inquiries and interviews, still taking place as we move closer to filling our staff. People who apply to work at camp are usually committed to making a positive difference in the lives of young people, so their enthusiasm, idealism and optimism are a joy. I really like interviewing staff applicants.

The fun continues as we hear from our enrolled campers, sending in their "introductions" for the newsletter, sharing what activities they are most excited about, and adding suggestions for bunk group names. The theme this summer is "Myths and Legends".

Today, while I worked mostly on staff hiring and training, Jeremy met with Ryan on the evening programs schedule for the summer. They've been collecting new ideas and are combining them with some old-time favorites and new twists. I haven't seen the plan yet, but I'm excited.

So even though spring has been trying to hide from us, we know what time of year it really is. Spring is in full bloom here and we can almost see summer around the next corner.

Tom


Spring 2013
<<Previous Entries *Most Current* Campus Kids NJ Blog ARCHIVE

Campus Kids-NJ Home Page


<![if pub11]>