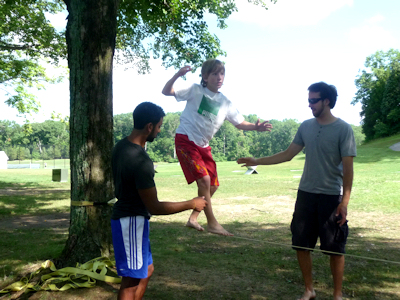 Practicing slackline will develop your sense of balance and sharpen your awareness. It is also extremely fun.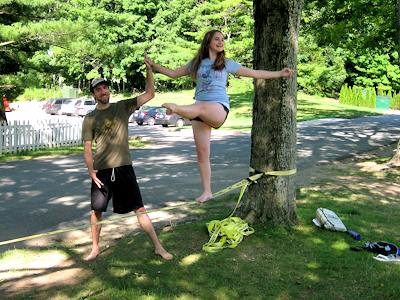 The popularity of slackline has been growing at CK-NJ every summer! While some people view slackline as a sport, others consider it an art of dynamic balance.

The activity itself is similar to tight rope walking but uses tubular nylon webbing that is not held rigidly taut. Instead, it stretches and is slightly bouncy which allows for more dynamic movements while crossing the line. The line is approximately 3' off the ground.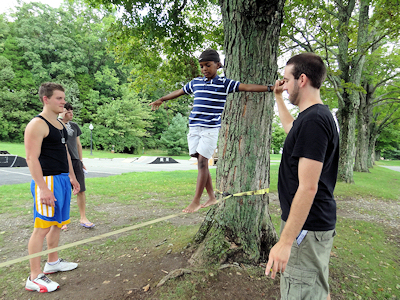 Our slackline counselors are trained spotters and are always ready. Beginners use spotters to help them balance and traverse the line. For more advanced slackliners, the spotters are still there just in case of a slip.