Learn to play the Ukulele at summer camp!
Our ukulele activity is great for beginners interested in learning how to play an instrument and for experience players looking to learn a few more skills. It's easy to learn and portable so campers and counselors play anywhere on campus. Our instructors teach the parts of the instrument, basics chords and strumming patterns to be able to play their favorite songs. Campers are more than welcome to bring their own ukulele from home, but we do provide ukuleles for the activity. Campers can take what they have learned and show off their skills in front of the camp during our all camp talent shows that take place in our 300-seat theater.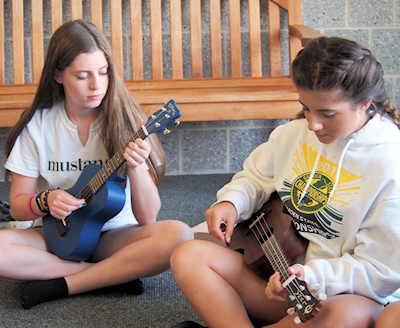 Already an expert? Sign up for Ukulele and jam with other ukesters!