Our gymnasium complex is awesome! We've got a fieldhouse (a double sized gym that fits 2 full basketball courts), a varsity gym, squash courts, a fitness center, aerobics & yoga room and more. It's also a great space for fencing and rainy day activities.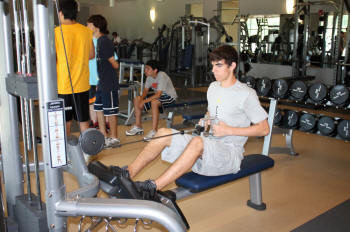 Click The Pics Below To Get A Better View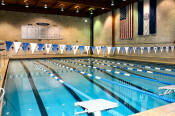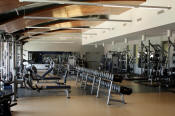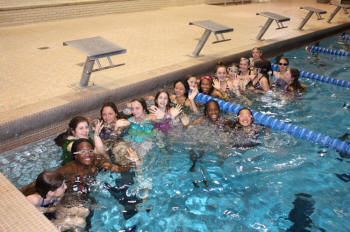 The heated, indoor swimming pool is ideal for our daily swim lessons and recreational swims (rain or shine!). Every camper gets regular swim instruction, except for our 14 and 15-year old campers (who can have it by request).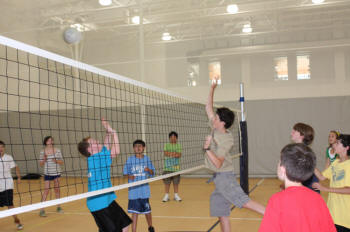 We also use the gym and pool for evening programs and special events (we'll tell you more about them later on the tour).