Skateboarding and longboarding are very popular at Campus Kids New Jersey!

At our skate park instructors teach campers how to ollie, drop in, grind rails and make jumps. Advanced skaters showed off their tricks. Whether you're on a skateboard or inline skates, you'll have a blast at skate park.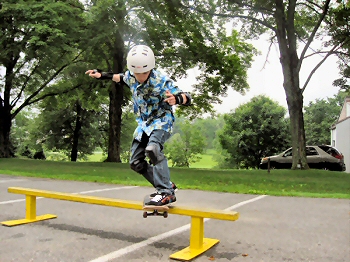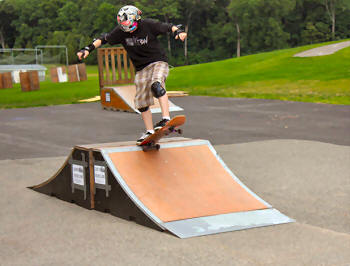 Longboarding is also a popular activity. Longboards are longer than regular freestyle skateboards and have larger wheels on trucks. On a long board, the focus isn't on tricks as much as carving fast, stylish turns. It's easier to learn the basics and we have fun cruising all over campus.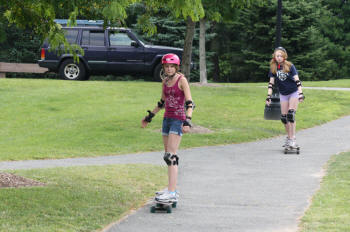 All campers are required to wear elbow pads, wrist guards, knee pads, and helmets. We provide skateboards (& longboards) and safety equipment to everyone. Inline skaters bring their own skates.