Tennis is another popular activity at Campus Kids Summer Camp. Like our other sports, the counselors provide instruction and a positive atmosphere for friendly, challenging matches. We have 10 excellent hard courts, 5 of which have lights for evening play.

In addition to our regular tennis activity which goes on every day, we also offer a two week tennis specialty.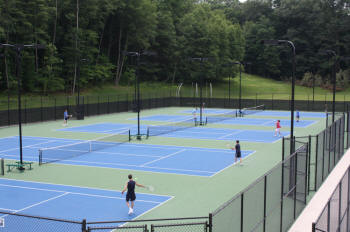 We offer gymnastics, staffed with qualified instructors who teach a safe, progressive skills program. Our program features a springboard floor, tumble track, mini-tramp and vault.